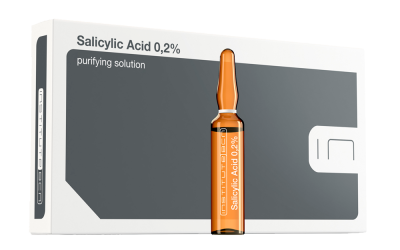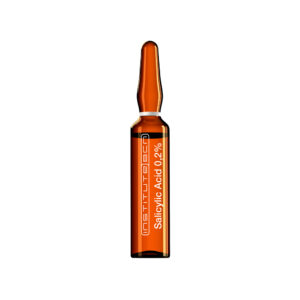 Ampoule | Purifying Solution
An ideal treatment for combination skin, oily skin and acne control.
Specific benefits:
This serum has an exfoliating, keratolytic, antiseptic and antibacterial action. It is typically prescribed for the treatment of acne, to eliminate the appearance of pimples and other blemishes on the skin, and to treat warts.
Salicylic acid 0.2%
Salicylic acid, or 2-hydroxybenzoic acid, is an organic acid found naturally in the bark of the white willow tree (Salix alba) and the sweet birch tree (Betula lenta) and has been hailed since ancient times for its anti-inflammatory properties.
Aqua (Water), PEG-40 Hydrogenated Castor Oil, Salicylic Acid, Sodium Phosphate, Sodium Chloride, Sodium Hydroxide.